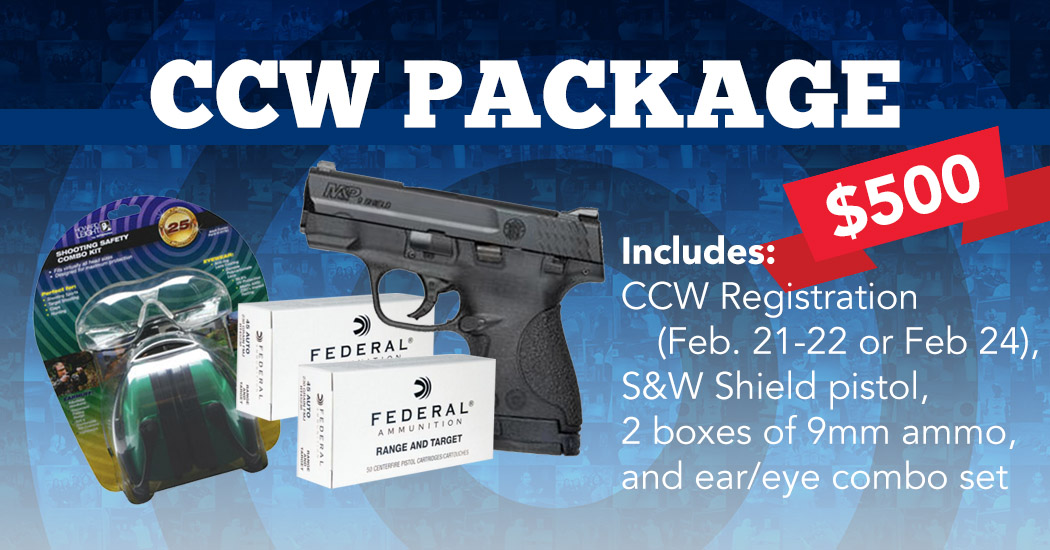 This Package is a perfect gift for your special someone or a great gift for yourself!
In this package, you will receive the Ohio CCW Course here at SimTrainer, a Howard Leight ear and eye protection combo set, two boxes of ammunition, and the very popular S&W MP Shield. All of this for only $500!
The MP Shield has proven to be one of the most popular concealed carry firearms. With consistent reliability and available accessories, this firearm is a great choice for personal protection, and you'll have the opportunity to use this firearm in the class itself if you choose to purchase the package!
Call in with inquiries, and to reserve your package. Register for the class by following THIS LINK.