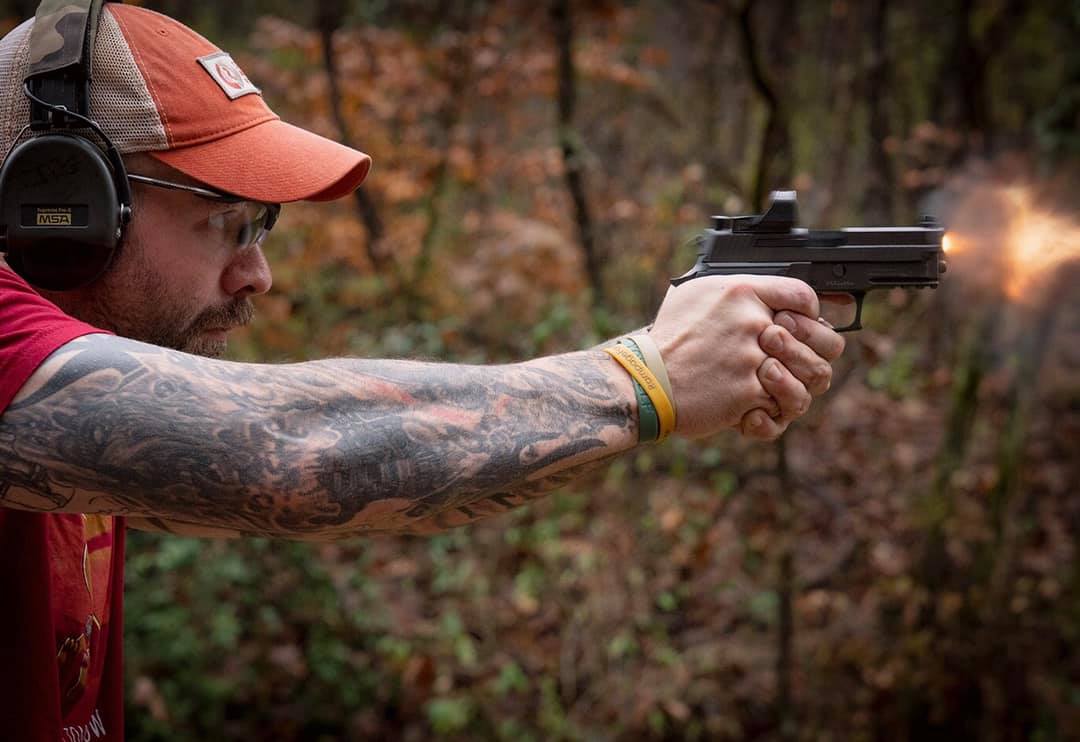 Technical Handgun: Intro To Red Dot Sights
4 hrs. / $125.00 (plus the price of ammo)
The purpose of this course is to provide students with answers to commonly asked questions concerning Red Dot sights and to address typical issues encountered by those adapting a slide mounted optic to their handgun.
Topics covered include:
Optic/Mounting Considerations
Zeroing The Optic
Acquiring The Dot On Presentation From The Holster
Visually Tracking The Dot Under Recoil
How To Structure Practice To Increase Overall Skill
Required Gear:
Each student will need a quality Semi-Automatic Handgun with slide mounted optic that has already been zeroed, at least as best as the student can do prior to class.  In addition, students will need at least four magazines, a gear belt with functional belt-mounted open-top holster (No Serpas allowed) ear and eye protection, and 100-150 rounds of ammo.
Instructor Bio:
The instructor for this course is John Johnston.  John has received over 1,700+ hours of private instruction and holds several different instructor ratings in multiple topics including Advanced Handgun Instructor, Vehicle CQB, CQB, and OC/Spray. Additionally, John is a certified Force Science Analyst through The Force Science Institute. He was the first person in the world to successfully shoot the Pistol Shooting Solutions pin standards at the "turbo" level utilizing a slide mounted optic, and John is one of only fourteen to have done so regardless of sighting system used. John is also the host of Ballistic Radio and is a multi-time guest lecturer at Wake Forest University, and is a regular contributor to Shooting Illustrated, and Lucky Gunner. In addition to instructing for Citizens Defense Research, he works as an outside consultant for the Personal Protection Industry helping to develop new consumer and LEO defense products.
Upcoming Classes
To register, select the class on your desired date.
Cancellation Policy
SimTrainer will not issue refunds for any training course registrations.  Registrants will be permitted to reschedule to a future course provided they give at least 48 hour notice AND pay a $25 rescheduling fee.

No Classes