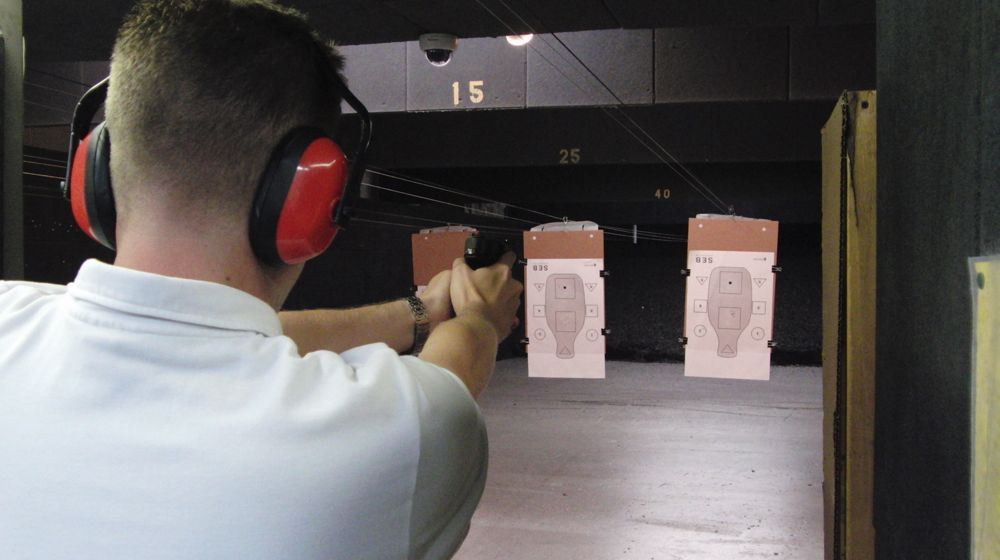 Effective July 1, 2020, we are only offering quarterly and annual memberships. In addition, those wishing to become members MUST have their Ohio CCW permit or show proof of a recently conducted background check.
Annual Membership Fees:
NEW! Quarterly Membership: $75
Valid for three months after date of purchase, AND allows NO COST access to recreational shooting!
Individual Membership: $250
Family Membership: $425
(applies only to immediate family members living in the same household including
children under age 21.)
Family Member Add-on: $125
(allows adding adult family members in the immediate household including children age 21 and above to any active family membership.)
Law Enforcement / Military Membership: $200
LE / Military Family Membership: $375
***No discounts can be applied to already discounted memberships, classes or other items sold at the range.
Membership Benefits:
15% Discount for all individual classes (only one discount may be applied per class)
Unlimited access to the range during recreational shooting hours
Firearms transfers through range Federal Firearms License with $15 discount
Preferred access to special events
Membership Requirements:
SimTrainer memberships are open to the public – everyone is welcome!
New members are required to complete a range check prior to first use of the range
Proof of a background check is required within 30 days – a valid Ohio CHL meets this requirement as does a copy of a background check run by your employer
Each member is provided a copy of the range rules and is expected to follow them to ensure safety and enjoyment for all range users
Guest Policy:
SimTrainer's new Guest Policy is effective May 1, 2016. Click Here to download and read.