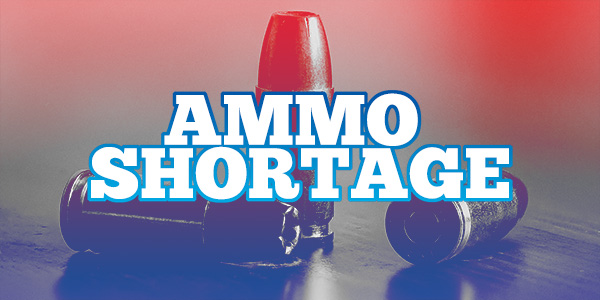 FEB 2021 UPDATE:
We now have 9mm in stock at the range. Boxes are $45 each. We are also opening up the opportunity to order 20 box cases of Blazer brass 9mm – in order to take advantage of this, please send a confirmation email to range@sim-trainer.com. The one-time limited case-exclusive price for this ammunition is $37.50/box (a savings of $7.50 off the individual box price!), plus tax, cash or check only. A 3% charge will be incurred for Credit Card purchases.
Due to the current ammo shortage, we will STILL not be able to sell .380, 40 cal or .223/5.56 ammo until supplies are restocked. A limited amount of .45 ammo can be purchased one box at a time for use on the range that day.
We are working daily to obtain ammo, but the work shortage caused by Covid, combined with primer and bullet shortages and massive increases in the number of new gun owners, has created this problem.
If you'd like to receive notification when this limitation is no longer in place, please use the opt-in tool in the sidebar to join out email list.