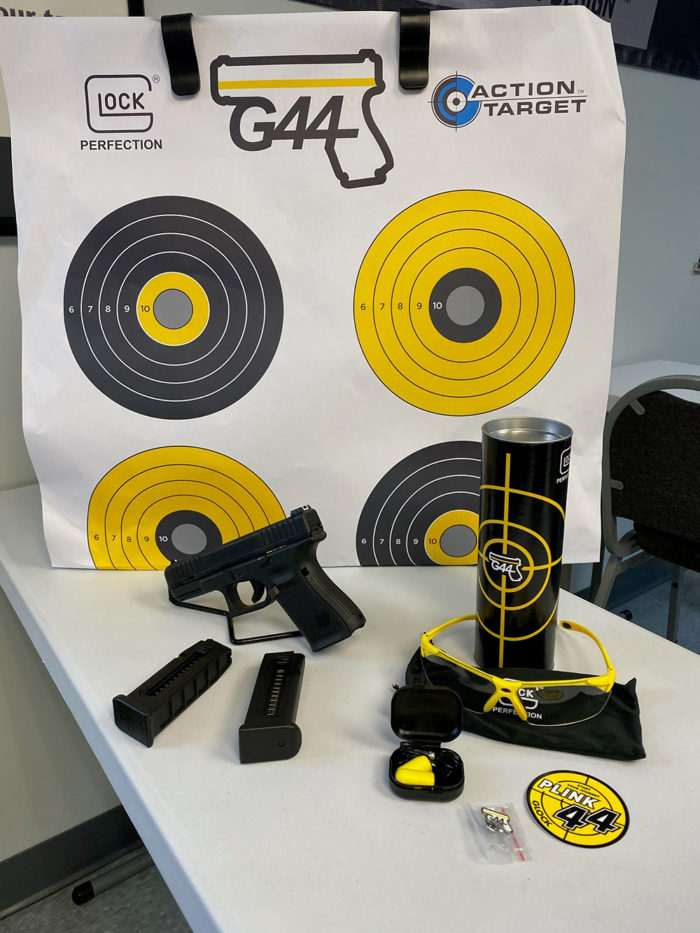 There's a new FEATURED GUN program here at SimTrainer!
We recently obtained two highly sought after firearms for our members to try out on our NEW Feature Gun Program so we can determine if it is worthwhile to add them to the Range Gun Program.  The first is the Glock 44 and the other is the Springfield Hellcat.  Both will be available to rent next week.  The Glock 44 will rent for $5.00 and the Hellcat will rent for $10.00, and ammo must be purchased at the range.
The first 20 members to rent the Glock 44 will receive a Glock custom set of ear and eye protection.
From this point forward, new guns will be selected for the Feature Gun Program and made available for rental.  They will remain on the Feature Gun Program for three months at which time a determination will be made if they will be retained on the Range Gun Program.  This new protocol is necessary to help offset the considerable expenditure of keeping an extensive inventory of range guns.
We will also be selling off several of the existing range guns currently in stock due to them not being rented very much.  Watch for a listing of guns to be sold in future emails.  If you are interested in purchasing any of the existing guns, please send an email to range@sim-trainer.com and Jeff will negotiate a fair price with you.
We thank our members for understanding this needed change, and we hope everyone will help us determine which guns are worth retaining for extended periods of time.
One final note…we are anxiously awaiting the arrival of a newly released Ruger 5.7.  We will let you know when it arrives!