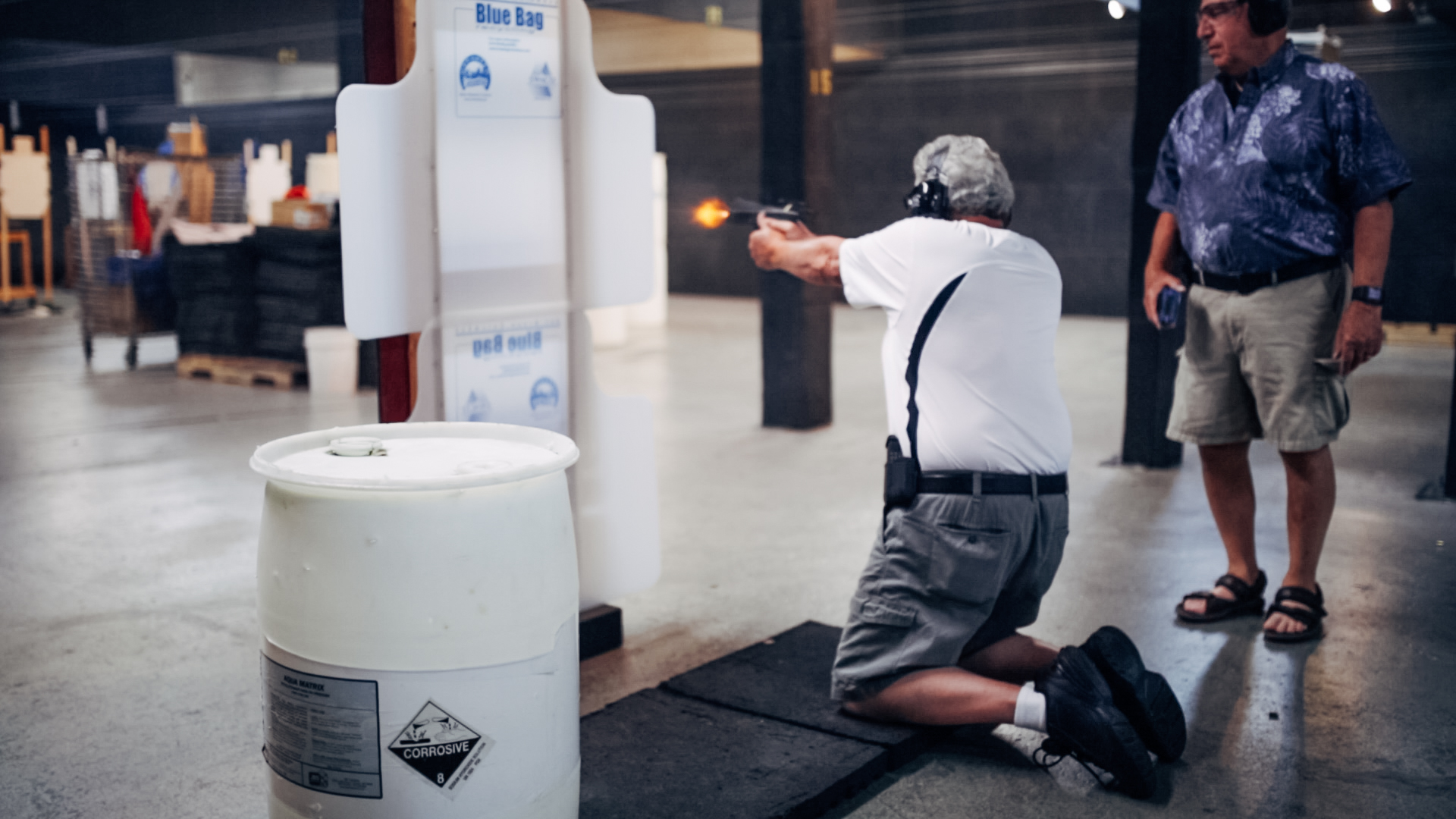 Due to Covid-19
(UPDATE AS OF 9/7/2020):
More about League, and the Rules
We will resume league on Tuesday Sept. 8 and Wed. Sept. 9 for only two weeks since Jeff will be going on a three week long western trip with Doug from Sept. 20 thru Oct. 10.  League will again resume on Oct. 13/14.  Due to the unavailability of cleanfire ammo, league participants can use regular, American made commercial jacketed ammo.  We recently acquired 10,000 rounds of ammo from Sinterfire and we will sell them to league participants for 2 fifty round boxes for $40.  I know this is expensive, but we are barely making anything at this price.  Due to the increased price of ammo, league fees will be temporarily reduced to $8.00.  We will also post the 6 person squad signups on the website for you to sign up for your preferred time period to shoot.  EVERYONE will be required to stay for the entire hour time period to help record scores, paste targets and sweep.  This is necessary so all of us who serve as SROs can have limited exposure to the down range environment.  Your voluntary cooperation is appreciated.   Please pass this information on to your friends who may not receive the update emails.
During this time, if you register but do not show for your designated time, you will still be charged for taking that slot in a squad. Exceptions for unusual circumstances can be made by discussing the matter with Jeff only.
Please understand that this is a reasonable attempt on our behalf to make a good faith effort to comply with the health department requirements recommended to prevent the spread of the Covid 19 virus.  You are more than welcome to wear your own masks and/or rubber gloves while participating. We appreciate your understanding and patience as we implement a protocol that will enable everyone to enjoy the sport while maintaining adequate personal safety measures.
——
Register for your Slot
To register, select the slot on your desired date.
Remember…
During this time, if you register but do not show for your designated time, you will still be charged for taking that slot in a squad. Exceptions for unusual circumstances can be made by discussing the matter with Jeff only.

No Classes

—