Father's Day Sale!
We realize this is coming a bit early, but it's Father's Day weekend, so we thought we would let you know a little ahead of time about the Father's Day Sale items that are here at SimTrainer! There are lots of ways you can show love to the father in your life, and one great way is to gift them something they'll truly enjoy.
This weekend only, if you purchase a $50 gift card, you'll get a $10 gift card free! That bonus goes up to $20 if you get $100 in Gift Cards too, so keep that in mind!
There are also lots of other sale prices you can take advantage of – like the BTB Carbine from Rock River for just $725 – the lowest price you'll find!
See more below, and we hope to see you in store this weekend!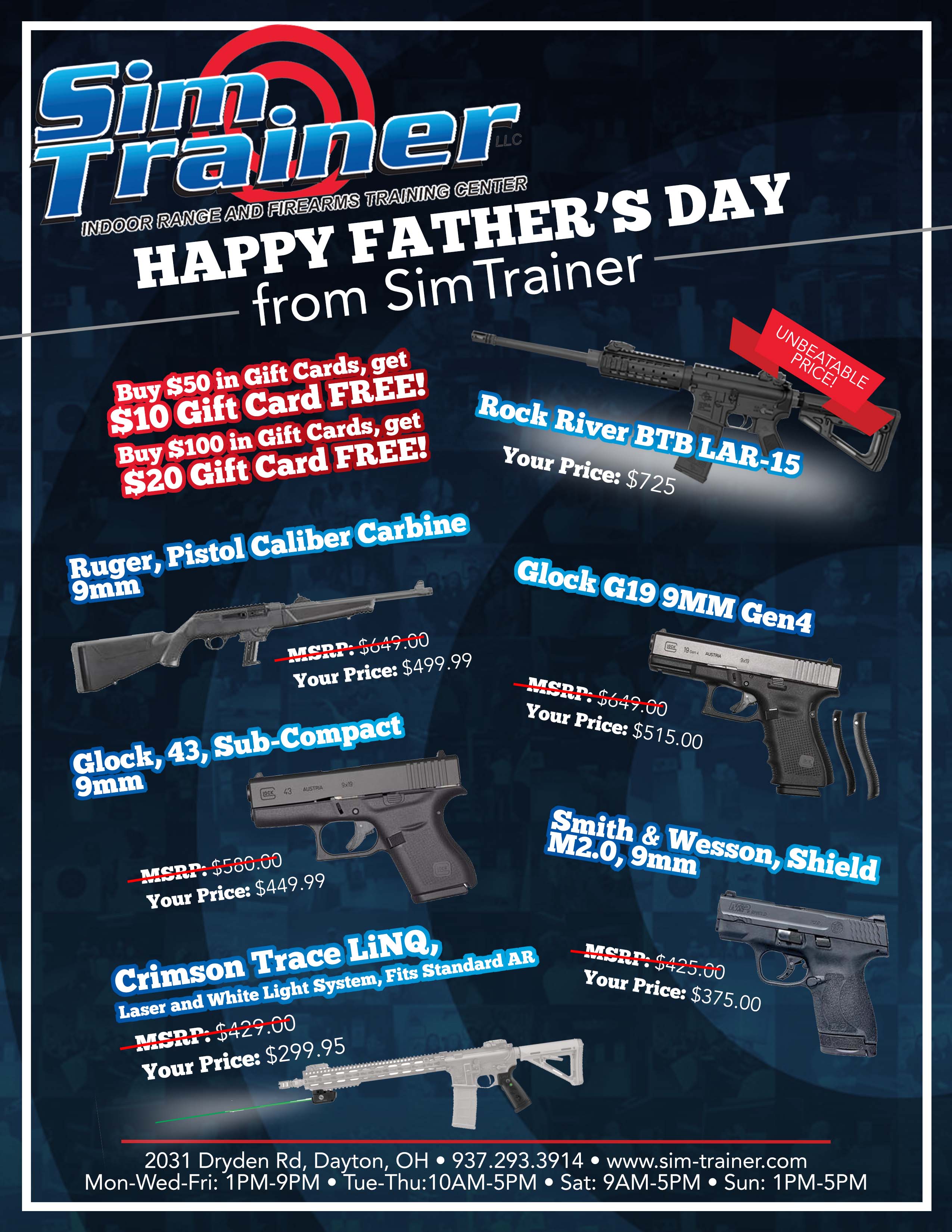 For more information about the LinQ system from Crimson Trace, check out THIS video!