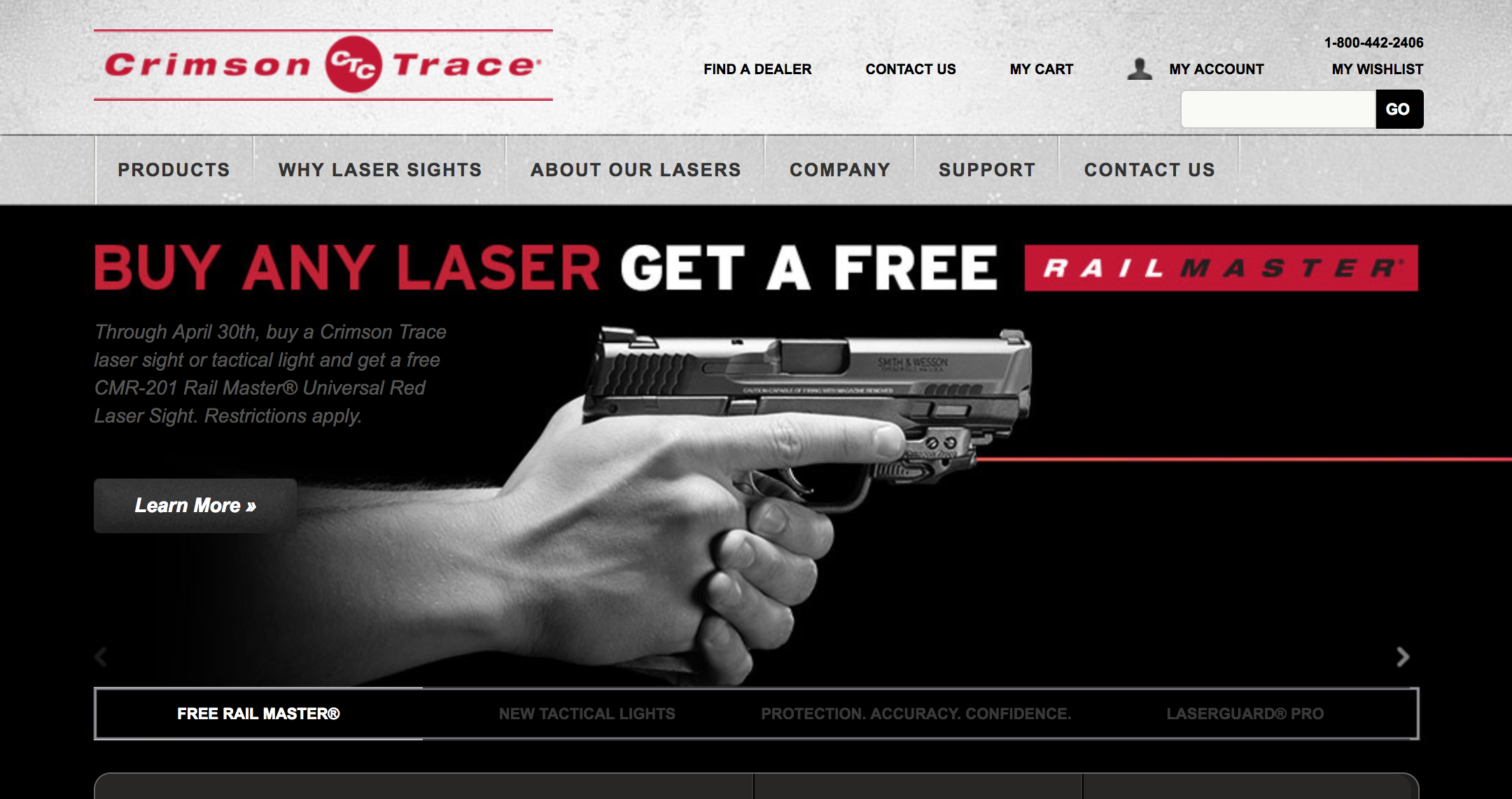 Red Dots, Lasers and Lights
3 hrs. / $25.00
Are you having difficulty aligning your sights and/or aiming at the target?  Well, that is a problem for many who shoot guns, especially as we get older.  Whether it is due to diminishing vision or reduced lighting conditions, shooters have been looking for ways to improve their shooting accuracy for years.  Thanks to technological advancements by Crimson Trace, weapon-mounted red dots, lasers and lights can be used to enhance shooting proficiency.
If you would like to try any of the available Crimson Trace products, stop by the range and try one or all of them! We have each model mounted on one of our range guns. For $10 plus the price of a box of ammo, you can see for yourself if a laser will work for YOU.
We have stocked a variety of the most popular models for sale, and your $10 rental fee will be deducted from the purchase price of any Crimson Trace item purchased the same day. In addition, Crimson Trace is offering a FREE CMR-201 Universal Railmaster red laser by mail for any Crimson Trace laser purchased between March 1 and April 30, 2018.