It's our ANNIVERSARY!
Well… Kind of. SimTrainer has been around for 15 years – didn't it fly by? We wanted to celebrate (as you know we're fond of doing!) So this month there will be A LOT going on here at the range during May!
Phase 3: Magazines 15% off!
Starting 5.17 – we're offering 15% off of the following brands of magazines…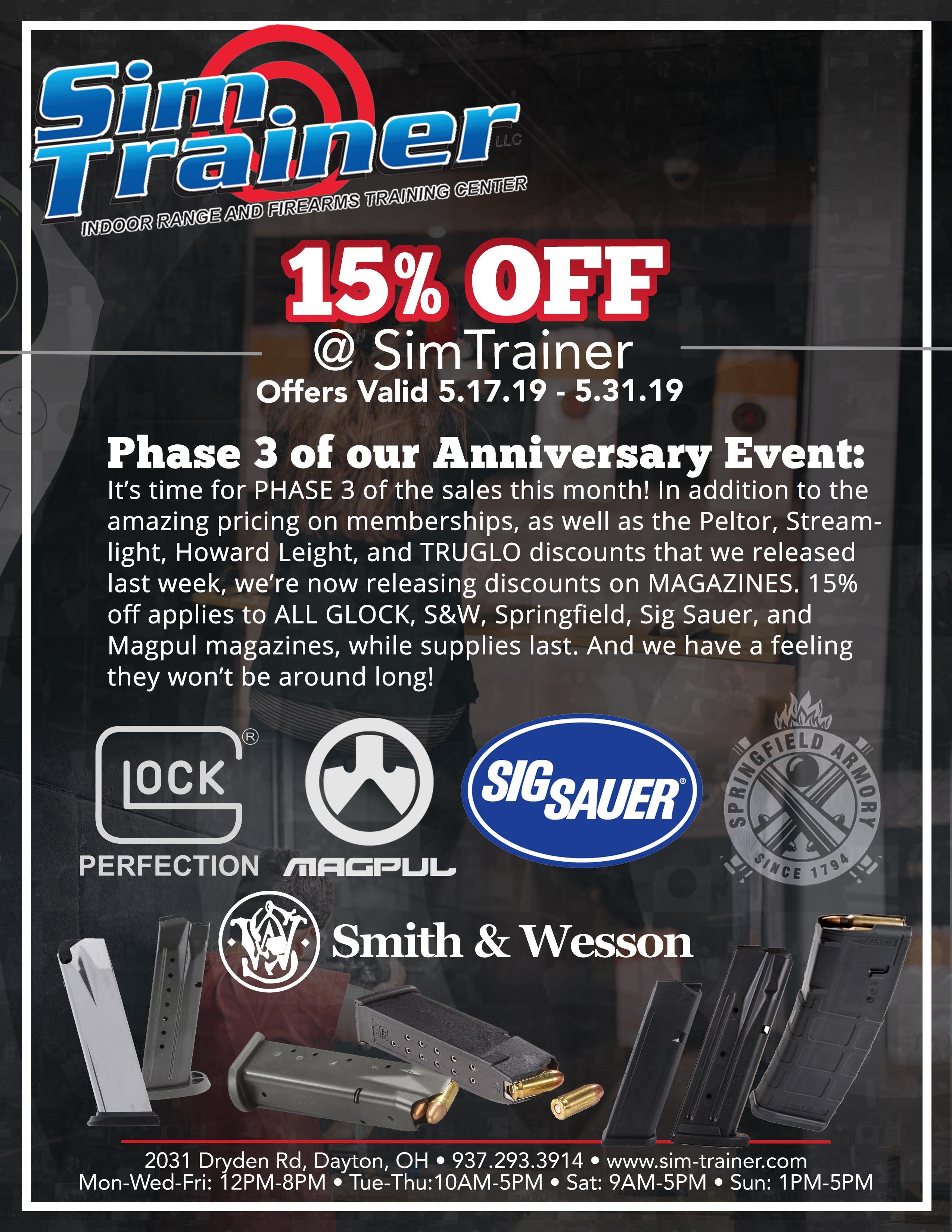 Phase 2: Accessories 15% Off!
Starting 5.10 – we're offering 15% off of the following brands of accessories…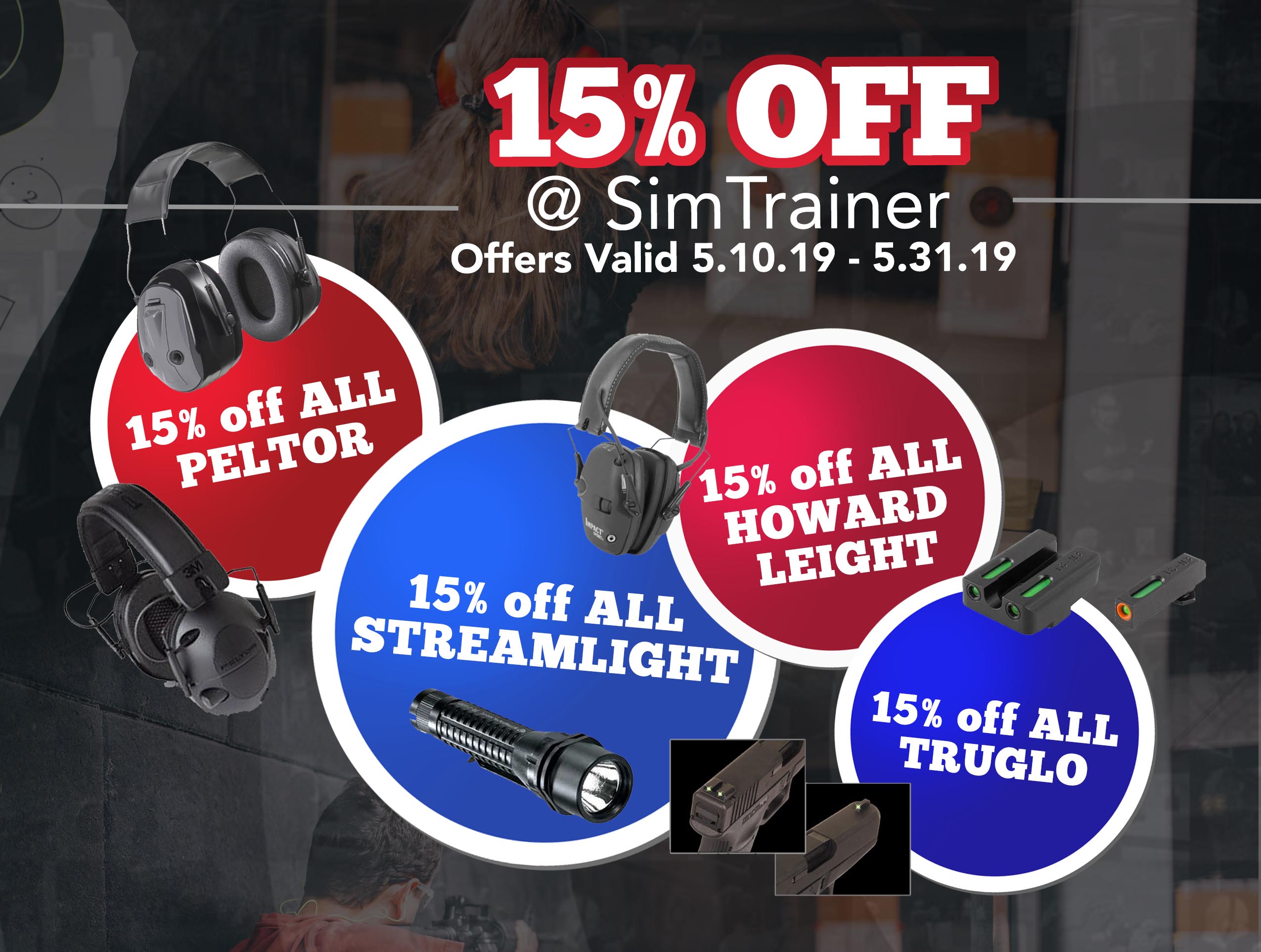 Membership Discounts:
The MEMBERSHIP DISCOUNTS are still going! These don't come around often – and this time, it's a particularly special sale, because of our LIFETIME memberships.
Yes, you read that right.
SimTrainer Lifetime Memberships are on sale this month, as a thank-you to all of our loyal members who want to solidify their range benefits for years to come. Some of you have been with us for what already feels like forever, and if you've been thinking about taking the leap – now is the time. You can read more about the benefits of Lifetime Membership HERE, or feel free to ask SimTrainer staff when you stop by next!
FOR ALL OF MAY, WE ALSO HAVE:
Individual and Family Memberships on sale!
FREE GUEST WEEKENDS
$25 gift cards if you refer a friend who purchases a membership!